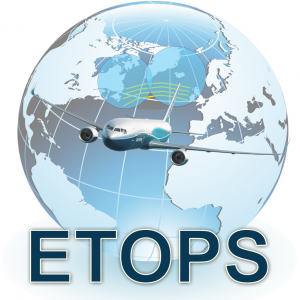 ETOPS Version 1.3 has been approved by Apple.
New Features:
– Dynamic ETP Point (ETP will be (re)drawn on your current track.
– Automatic ETP Wind calculation
– Winds aloft with forecast 0-15 Hours up to FL420
– Enroute airports based on selectable runway length, range and with color regarding the weather state
– Plotting of active signets that contain an area boundary.
– Worldwide airport weather (METAR/TAF)
– Waypoint page added. Up to 4 waypoints with abeam notification and range ring.
– Small HSI window with speed and altitude tape (just because it was fun to make 🙂
Fixes
– Possible lock of Route/Alternate edit fields when leaving route field empty.
– Alternates (ETOPS and ALT) are now checked if they exist
– Tracking not continued if app was terminated and restarted
– Possible crash fixed
– Zoom level not saved sometimes
– 'Please Wait, creating ……' window sometimes didn't disappear
– Crash on loading NAT.
– Some distances/times not correctly calculated
– Weather not always updated
ETOPS Free version
This version of ETOPS has all the functionality of the paid version, however location and route functions will be disabled after 8-12 min.